Best Beach Chair Review 2021
Ahhhhh.  The lazy sultry days of summer are almost upon us.  Many of us are looking forward to our American ritual of hitting the sun and surf at this time of year.  We all can use a little time to unplug and enjoy our beautiful beaches.  It's definitely more enjoyable if you take the best gear with you to maximize your rest and relaxation time.  One of the most important items to never leave behind has to be a really good beach chair.  Laying directly on the sand is ok if you are going to be there a short time, but if your plan is to enjoy the beach for hours, a beach chair certainly makes your stay more comfortable.  No matter which chair you choose, lining it with a sand free, super lightweight and absorbent beach towel like www.southbeachtowel.com,  elevates the comfort level to the max. 
My first choice, I guess because I love laying facedown is the Ostrich Face Down 3 in 1 Beach Chair.It has comfortable shoulder straps so you can carry it on your back and keep your hands clutter free.It also has a sturdy aluminum frame to prevent rusting.  Also, for those that need extra back support, it has a great lumbar pillow.  $110.00
Ostrich Face Down 3 In 1 Beach Chair Bright Pink - Deltess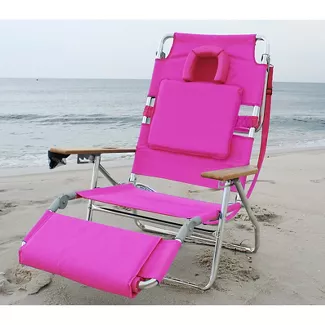 Coleman Camping Chair | Lightweight Utopia Breeze Beach Chair | Outdoor Chair with Low Profile
I like this size chair because it tucks away anywhere at home and doesn't take up too much room in the car either.  An important consideration if you are traveling with multiple people that each have their own. This one is lightweight at only 5.3 lbs making it easier to carry if you have to walk a distance while carrying it.  It has some smart storage too with a seatback pocket and a cup holder.  Its low profile, so if you are really tall, this may not be the best option for you.  It has a carry bag which is nice for storage and portability.  The steel frame supports body frames of up to 250 lbs! making it little, but mighty.  The price point is reasonable too, coming in at $44.99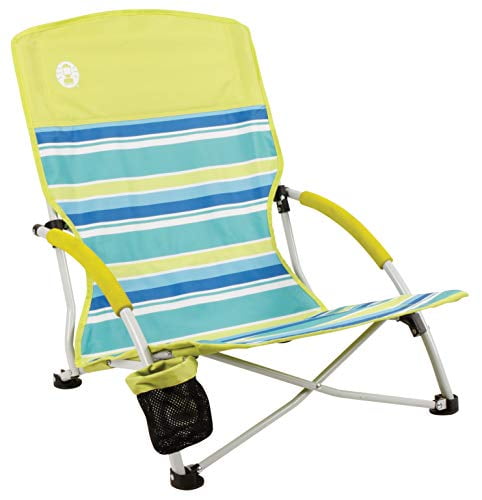 Sport-Brella 3-Position Recliner Chair with Removable Umbrella and Footrest
Although pretty heavy at 13.5 lbs, this is the ultra-luxury beach chair.  The Rolls Royce of butt and back comfort.  It also supports body frames of up to 250 lbs.  It has a great full coverage umbrella with SPF 50+ sun protection.  It has a detachable foot rest so you can keep your toes out of the hot sand.  The frame is made out of an ultra-strong steel construction.  This chair gives you three reclining options, straight up, lay back, or nap.  It also has an insulated drink pouch to keep your beverage handy and cold.  $99.00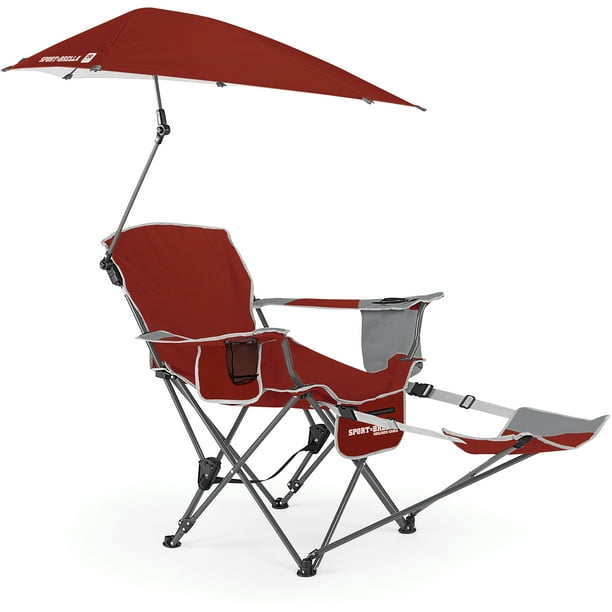 If you decide to ditch the chair and travel light, laying a great towel down in the sand is always an option.  Don't forget to check out the
www.southbeachtowel.com
for great, full vibrant prints that will repel sand with a click flick of the wrist.  The towel is ultra-absorbent, light weight and dries really quickly.